The Baton Boot Designed For You
Posted: 5/8/2013
Footwear is an important part of any baton twirling costume and Majorette Boots are just one of the many types of footwear worn in this sport. At Star Line Baton, we have three brand new Majorette Boots available for purchase at our online baton store. We have the Dallas Knee High Majorette Boots, the Gotham Majorette Vinyl or Leather Boots, and the Nancy Majorette Boots. Although any of the four would make any baton outfit fabulous, we want to help you find the right ones for you.
more
The Mental and Physical Benefits of Twirling Baton
Posted: 4/17/2013
Baton is a sport for females and males of all ages. This sport requires that the twirler use both sides of their brain, which contributes to many mental and physical benefits. On a physical level, using the left and right side of the brain is called ambidexterity. Being able to use the left side of your body just as well as the right aids in overall coordination and strength. On a mental level, baton twirling promotes bilateral thinking, which can contribute to being able to learn information at a faster rate. Also, when there is a level of communication between the left and right side of the brain, this type of thinking process makes for an overall rise in intelligence.
more
Using Video to Enhance Your Baton Twirling Technique
Posted: 4/10/2013
Baton twirling is a fantastic sport complete with mesmerizing tricks, stunning costumes, athleticism, and poise. And, just like with every sport, practice makes perfect. A great way to improve the effectiveness of your practice is to utilize video. There are a few ways to do this:
more
Featured Product: Baton Cases
Posted: 4/2/2013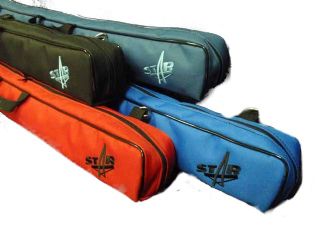 more
Do You Have the Right Shoes for Baton Twirling?
Posted: 3/4/2013
Having the appropriate shoes when you practice or perform your baton twirling routine is essential. Not only do the right shoes help you retain your balance while you spin (1-turns, 2-turns, 3-turns, & more!), but also they look clean and professional, which is important for your overall presentation. Good baton shoes are lightweight and flexible, allowing your feet to breathe through the material and to have excellent toe point.
more
Announcement for the New Year
Posted: 1/18/2013
As we start off the New Year, we would like to announce a few exciting changes to our company. As of January 1, 2013, Jack Crum has retired as President of Star Line. However, he and his wife, Marge, still hold seats on the Board of Directors.
more
Perfecting Your Figure 8s
Posted: 1/18/2013
There are certain basic twirls that every baton twirler should be familiar with, whether you are a beginner or an advanced twirler. The Figure 8 (both horizontal and vertical) is a basic baton twirling trick that many more advanced twirling tricks build from. Below is an easy-to-understand description of how to execute these twirls:
more
World Records in Baton Twirling
Posted: 12/7/2012
Weíve had fun with baton twirling for decades here in the US, but did you know that it originated in Eastern Europe and Asia?†The sport made its way to the United States after the Civil War era, and different organizations, like the World Baton Twirling Federation and the World Twirling Association, were created to promote the professionalism of baton twirling.
more
I Bet You Didn't Know She Twirled!
Posted: 11/29/2012
Quite a few very well known people were baton twirlers when they were younger, and some even started their professional careers in the sport of baton twirling. Here are just a few people you may not have realized were baton twirlers:
Lynne V. Cheney, wife of former Vice President Dick Cheney, was a baton twirler. She was even the Wyoming State Baton Twirling Champion in 1958!
Actresses Debbie Reynolds and Sissy Spacek were baton twirlers!
Ruth Bader Ginsburg, the U.S. Supreme Court Justice, was a baton twirler when she was younger.
Famous singer, Sheryl Crow, was a baton twirler!
Well-known dancer, choreographer, and actress Debbie Allen was a baton twirler!
Debbie Allen's sister, Phylicia Rashad, best known for her role as Clair Huxtable, was a baton twirler.
Madonna brought baton twirling to her MDNA 2012 world tour last summer when she performed in a 1940's majorette costume.
Baton twirling is a great sport that gives people the unique opportunity to tap into their creative side, increase hand-eye coordination and flexibility, and even compete in an athletic environment. Baton twirling is a great way to start a professional career as a choreographer, dancer, actor, etc.
more
Why Start Twirling?
Posted: 11/9/2012
Baton twirling is more than just a sport. Twirling is also an art requiring beauty and style.
more
Helpful Stretches for Baton Twirlers
Posted: 10/8/2012
Flexibility is key for baton twirlers so that they can execute certain skills in their routines. Here are just a few examples of stretches you can do as a baton twirler to increase your flexibility:
more
Building Flexibility: 101
Posted: 10/4/2012
The sport of baton twirling requires flexibility in order to successfully execute moves in your baton twirling routine. You canít become flexible overnight, but with patience and time, you will soon become limber. Stretching not only helps you to be able to perform skills in your routine, but also it prevents muscle injury from over-exertion.
more
How to Choose the Right Ball and Tip for your Baton
Posted: 9/4/2012
Just as important as the shaft, the ball and tip (the white rubber ends) of your baton makes the difference when choosing the right baton. Today, a wide variety of shapes and sizes give baton twirlers many options to choose from.
more
Tips for Twirling a Flaming Baton
Posted: 7/11/2012
Youíve more than likely seen baton twirling during a football half-time show, a parade, or in a marching band. Itís fun to practice and itís especially fun to watch. If youíre a baton twirler and want to bring youíre your skill to the next level, a challenging and unique skill to learn is how to twirl a flaming baton. When done properly, it is a magnificent show and an all-around crowd pleaser. But how is it done?
more
Tips for Your X-Strut Routine
Posted: 6/14/2012
The X-Strut is a competitive event at baton twirling competitions and is almost always included in the major pageant of the competition. The X-Strut is performed in an elegant costume and in front of a judge, who evaluates the twirler on overall appearance, posture, grace, technique, baton handling, precision, and timing.
more
Baton Twirling: A (Brief) History
Posted: 5/24/2012
Baton twirling is said to have originated at dance festivals in Asia and Eastern Europe. At these festivals, people would twirl and toss knives, guns, torches and sticks to the rhythm of the music. This activity made its way to armies, where they rhythmically twirled their rifles while marching. When an army was parading, a rifle twirler would always be in front of the other marchers.
more
Baton Twirling Tricks
Posted: 5/14/2012
Baton twirling is a fun and creative sport. What sets good twirlers from great twirlers is how creative they can get during their performances. Here are instructions for two tricks to incorporate into your next performance to give you a creative edge:
more
What to Wear to Baton Practice
Posted: 5/9/2012
Just like any other sport, baton twirling requires practice and hard work. To make your baton practice most effective, it is important to dress in the proper attire. First, wear something that you feel comfortable exercising in, such as a tank top and Soffe shorts. Clothes like these will allow you to move throughout your full range of motion, unlike jeans, which will restrict your movement.

If you have long hair, it is best to pull it up into a ponytail or bun so that it does not get in your face while you are practicing your baton routine. Remember to make sure your hair is pulled up securely because you will most likely be doing spins, whether it is a 1-turn, 2-turn, 3-turn, or more.

Also, the proper footwear will help you to get the most out of your practice. At Star Line Baton Company, we recommend the Instep Shoe, a canvas twirling shoe that has a treaded PVC sole, which gives traction while still allowing for spins. The best part is that they are machine washable! So when you have been practicing for months and they start to get dirty, and not to mention a little smelly, you can just throw them in the wash and they will be as good as new!
more
How to Find the Baton That Is Right for You
Posted: 4/20/2012
Having the baton that is the right size for you is important. If youíre just starting out, having the proper baton will help you learn how to correctly handle batons. This will also help prevent injuries that can occur when youíre learning to twirl. Here are 5 steps to follow in selecting a new baton:
more
Get Started with Baton Twirling
Posted: 4/9/2012
Twirling is a great sport for anyone, but it is especially beneficial to children because it helps them develop spatial awareness, motor skills, and hand-eye coordination. By participating in the sport of baton twirling, children also develop strength, stamina, and flexibility, as well as poise and a positive body image.
more
How to Twirl a Flag
Posted: 3/28/2012
Are you planning to try out for your school's color guard or drill team? If you are, you may need to learn how to twirl a flag. One of the most common techniques in twirling a flag is called a drop spin. To spectators, a drop spin looks like the flag is swiftly spinning in front of the twirler's body. To perform a drop spin, follow these simple instructions:
Begin with the basic holding position - holding the flag upright with your right hand on the middle of the pole, just above your nose in height. Grasp the bottom end of the flag pole with your left hand just over your belly button.
Release your left hand from the pole and twist the flag counterclockwise with your right hand, forcing your thumb (and the flag) down. Grab the pole with your left hand underneath your right hand.
Release the pole with your right hand and twist your left wrist counterclockwise to bring the flag back upright. Replace your right hand back on the pole underneath your left hand with your thumb facing up.
Repeat steps 2-3 and you are doing a drop spin!
more
Overcoming Nerves When Performing
Posted: 3/23/2012
Sometimes, performing your baton routine in front of a judge can be a very nerve-racking experience. Even the most expert baton twirlers get nervous before their performance. However, you can overcome your nerves by following these tips:
Prepare for your performance by practicing your routine thoroughly before the day of the performance. Make sure you know your routine backwards and forwards so that you are confident in your ability to execute it flawlessly.
Check out the performance space beforehand. It is good to know how much space you have to perform and the type of material the floor is. If you discover the floor is too slippery for your comfort, you can always dip the soles of your shoes in rosin to give extra traction.
Take deep breaths and imagine yourself performing the baton routine flawlessly. This will boost your self confidence, which will result in a better performance.
Most importantly, have fun. Performing your routine gives you a chance to share your talents with others. You never know, your routine may inspire another to start twirling.
more
Elements of a Baton Twirling Routine
Posted: 3/19/2012
There are certain basic aspects to every baton routine, whether you are a beginner or an advanced twirler. For example, every routine begins with a salute to the judge. The salute is executed by holding the baton in the right hand with the baton held vertical against the left side of the body. The right hand holds the baton about one-third of the way down from the head of the baton and the right elbow points outward, while the left hand is placed on the twirler's hip. A salute shows the judge that you are ready to begin your routine.

A baton twirling routine should flow smoothly and include tricks according to the skill level of the twirler. Some very common baton tricks include finger twirls, cradles, elbow rolls, open-handed tosses, back hand catches, horizontal spins, thumb flips, and figure-eights. With practice, a twirler's skill level will improve and they will soon be able to learn more advanced tricks, as well as more difficult variations of the tricks they already know.
more