The Baton Boot Designed For You
Posted: 5/8/2013
Footwear is an important part of any baton twirling costume and Majorette Boots are just one of the many types of footwear worn in this sport. At Star Line Baton, we have three brand new Majorette Boots available for purchase at our online baton store. We have the Dallas Knee High Majorette Boots, the Gotham Majorette Vinyl or Leather Boots, and the Nancy Majorette Boots. Although any of the four would make any baton outfit fabulous, we want to help you find the right ones for you.
Dallas Knee High Majorette Boots are newly re-designed to cater to comfort and durability. They contain soft vinyl uppers for maximum movability, and soles to aid in traction. Dallas Knee High Majorette Boots also come equipped with elastic insert stretches that fit all calf sizes and a fully cushioned footbed for added shock absorption. These boots retail at $51.04.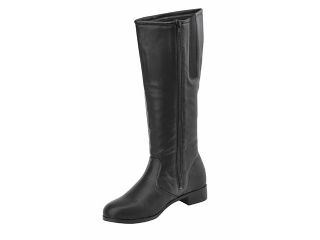 The second option is Gotham Majorette Vinyl Boots. These boots contain vinyl uppers, making for easy cleaning and wear. Their repellent soles are designed specifically for traction and durability. These boots have a plush lining made of felt to help eliminate chafing and footbeds to aid in comfort. The white boots come with white tassels and the black boots come with black tassels. Gotham Majorette Vinyl Boots retail at $44.64. Gotham Majorette Leather Boots are of utmost quality for baton twirling. They share the same properties as the vinyl boots, just contain different material on the exterior. Gotham Majorette Leather Boots retail at $60.64.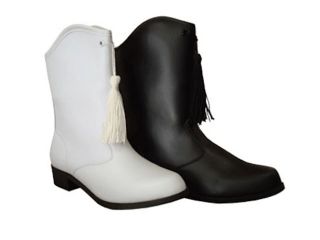 Lastly, Nancy Majorette Boots have uppers that are made of high quality vinyl. These boots have full length zippers that are designed for easy on/off. Their elastic insert at the top is great for comfort. In addition, the Nancy Majorette Boots have soles that are corrugated for better traction and a metal shank for arch support. Even better, they are now available in childrens sizes and retail at $51.36.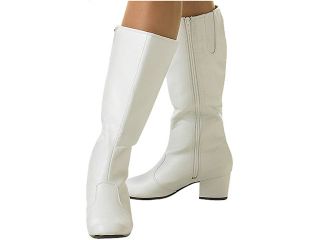 Whether you choose the Dallas Knee High Majorette Boots, the Gotham Majorette Vinyl or Leather Boots, or the Nancy Majorette Boots, any pair of these boots is great for baton twirling. All four of these boots are as comfortable as they are stylish. Visit our online baton store for more baton twirling products and accessories!
The Mental and Physical Benefits of Twirling Baton
Posted: 4/17/2013
Baton is a sport for females and males of all ages. This sport requires that the twirler use both sides of their brain, which contributes to many mental and physical benefits. On a physical level, using the left and right side of the brain is called ambidexterity. Being able to use the left side of your body just as well as the right aids in overall coordination and strength. On a mental level, baton twirling promotes bilateral thinking, which can contribute to being able to learn information at a faster rate. Also, when there is a level of communication between the left and right side of the brain, this type of thinking process makes for an overall rise in intelligence.
Hand-eye coordination is another benefit from practicing baton. Hand-eye coordination can be defined as the coordinated control of eye movement with hand movement to execute a task. There is no better way to improve your eye-hand coordination than baton twirling. This sport requires you to use both hands and be efficient in catching or rotating the baton. Therefore, the twirler's overall reaction and adjustment time is dramatically increased.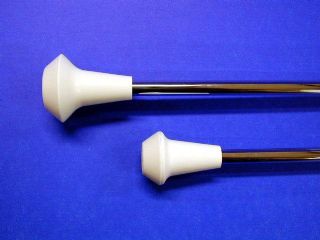 Baton is a sport that can be done alone, with another twirler, or even a whole team. As a result, this sport teaches good sportsmanship and a healthy level of competitiveness. There are many other not-so-obvious skills that come from baton twirling including how to manipulate a baton, coordination of the body, and self-discipline.
When it comes to baton twirling, there are many ways to get involved. If you're not a performer or an athlete, there is always the option of coaching or being a choreographer for the team. Also available are judges, administrators, and as always volunteers. Baton has a little something for everyone!
At Star Line Baton Company, we offer a wide variety of batons and baton twirling accessories. All of our products are top quality products sold at a reasonable price. Give our baton company a call at 931-528-7829 or visit our online store.
Using Video to Enhance Your Baton Twirling Technique
Posted: 4/10/2013
Baton twirling is a fantastic sport complete with mesmerizing tricks, stunning costumes, athleticism, and poise. And, just like with every sport, practice makes perfect. A great way to improve the effectiveness of your practice is to utilize video. There are a few ways to do this:
Video tape your routine and watch it for things that can be improved: Video taping yourself doing your routine and watching the video is a fantastic way to improve your routine. By watching yourself do the routine, you can make sure you are executing each skill perfectly and if something doesn't look exactly right, you can fix it. Sometimes, it's hard to notice if you are doing a trick incorrectly until you watch yourself perform it. You may notice that your left hand strays from the side of your body on your spins or that it would look better to start your roll section at a different angle.
Supplement your practice by watching instructional DVDs: Whether you're a seasoned twirler or only just beginning with the sport, baton twirling DVDs are a great way to supplement practice and learn additional skills and techniques. Baton practice DVDs offer the professional training of athletic twirlers from the comfort of your own home. However, make sure that you find the appropriate space to practice your figure 8's, elbow rolls, and spins while watching the instructional videos. You don't want to accidentally break a ceiling fan in your home!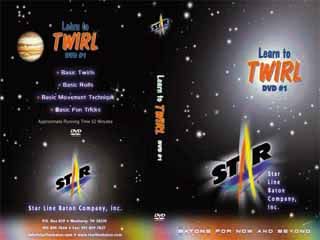 At Star Line Baton Company, we offer a great selection of DVDs that can help any baton twirler perfect their twirling skills. Visit our online baton twirling store or call 931-528-7829 to order baton twirling DVDs today!
Featured Product: Baton Cases
Posted: 4/2/2013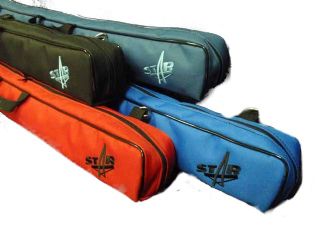 Baton cases are more than just a fashion statement. They are an important part of every baton twirler's twirling accessories. Here are a few great uses for baton cases:
Baton cases protect your batons: Not only does a baton case protect your batons from getting dirty or weathered during transport, it also keeps your batons from getting lost or accidentally stolen. When you are at a baton twirling competition, you will see hundreds of batons and baton cases help twirlers identify which batons are theirs so that they do not pick up another person's baton by accident.
Baton cases keep your batons all in one place: When you are going to the gym for baton practice, or to a baton twirling event or competition, it's helpful to have all of your batons in one place so that you can easily transport them. With a baton case, you can effortlessly carry multiple batons with you, in case you need several batons for a routine or you just want to change out the baton you're using.
Baton twirling cases are handy for storing other baton twirling accessories: As a baton twirler, you will likely need to bring other items besides your baton to practice. These items can include your baton twirling shoes, a water bottle, hair ties, and other baton twirling accessories. A baton case is the perfect place to keep all of these items in one spot so that you have easy access to them during your practice or competition.
At Star Line Baton Company, we offer a wide variety of batons, baton cases, and baton twirling accessories. All of our products are top quality products sold at a reasonable price. Give our baton company a call at 931-528-7829 or visit our online store.
Do You Have the Right Shoes for Baton Twirling?
Posted: 3/4/2013
Having the appropriate shoes when you practice or perform your baton twirling routine is essential. Not only do the right shoes help you retain your balance while you spin (1-turns, 2-turns, 3-turns, & more!), but also they look clean and professional, which is important for your overall presentation. Good baton shoes are lightweight and flexible, allowing your feet to breathe through the material and to have excellent toe point.
Here at Star Line Baton Company, we offer many different types of shoes for baton twirlers. We highly recommend the Instep Shoe – a canvas twirling shoe with vinyl, "leather-looking" stripping. These shoes have a sleek design and look great on the feet of any twirler. The shoes have a treaded PVC sole, which allows for the perfect amount of control and traction when spinning.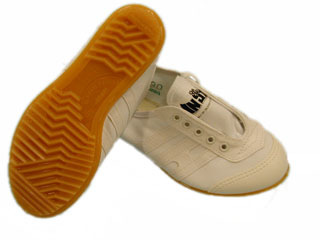 The best part is that these baton twirling shoes are machine washable! After months of practicing in your shoes, they will no doubt start to become dirty and even smelly. With Instep Shoes, simply throw them in the wash and they will be as good as new!
We offer InStep shoes available in white, black and tan for $37.50 a pair. To order InStep shoes today, call 931-528-7829! Also, browse our online catalog for all your baton twirling accessories and christian worship products!