Star Line Baton will be closed Wednesday, November 22 at 1PM Central time and will re-open on Monday, November 27th.
Twirl Towel White or Blue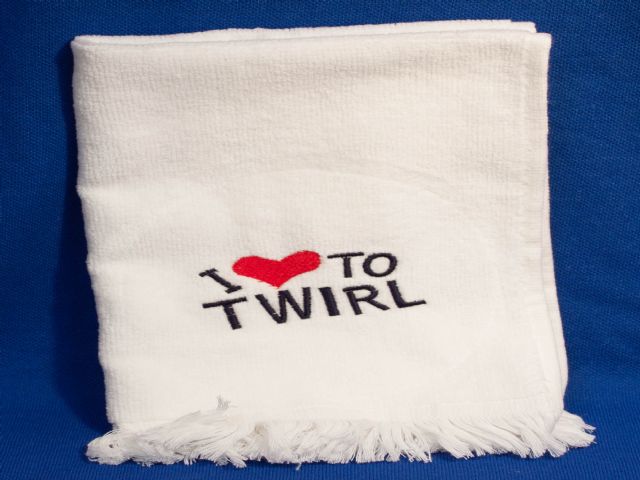 Click to enlarge
Twirl Towel, 100% cotton, 11x16 inches. Embroidered with custom ''I HEART TO TWIRL'' logo.
Custom embroidery program available for this product with minimum of 24 pieces, Call for details.
Instant savings with quantity discounts on this item
0 to 50 units, save 20%

51 to 50 units, save 35%
Be the first to review this product.
Add a product review for Twirl Towel White or Blue
Star Line Baton Co., Inc. 1660 Benson Road Cookeville, TN 38506 USA P: 931-528-7829 F: 931-528-7827